Review : Disney Pixar's Toy Story – Smash It
March 8, 2013
Rating:
Price
: $0.99
Download
: [itunes link="https://itunes.apple.com/us/app/toy-story-smash-it!/id602288111?mt=8&uo=4″ title="Disney-Toy_Story-Smash_It"] or
Official Site:
Disney
Disney has been hitting the market hard with mobile games these days. One of the recent releases is called "Toy Story: Smash It!". The game takes us to Andy's room from the beloved Toy Story movies, where you are trying to mostly knock over blocks with the least amount of actions possible.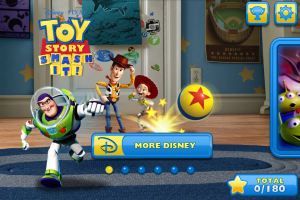 The game consists of several sections ("episodes") of levels (60 total). The different sections are:
Zurg's Return
Most Wanted
Fairy Toy Tale
Time Travelers
Coming Soon…
The "Coming Soon" seems to hint at more sections will be coming! The $0.99 investment might continue to provide entertainment for awhile.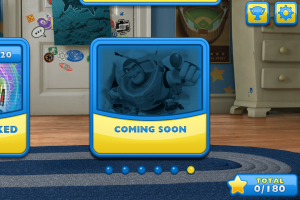 As you attempt a level, you can earn up to 3 stars. If you earn enough stars in a section, it will unlock the next section.
Another aspect of the game is an effort to complete "achievements", many of which are easy to gather without even trying.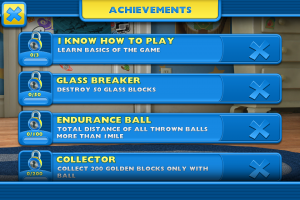 Starting into the levels, you'll see you have to complete one before you get to go onto the next. You hold down your finger/thumb, sliding around the screen, to place the target where desired. When you remove your finger, you'll fire the weapon (ball, balloon, surprise present, etc…).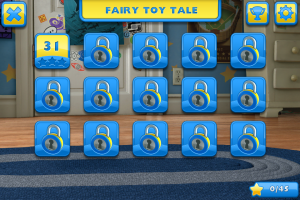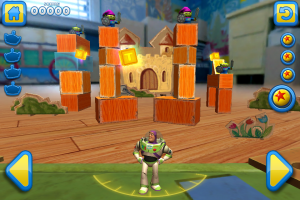 Overall, it is a very fun game, with a Angry Birds feel to it. The 3 stars and earning them to unlock episodes is VERY familiar. I do think that Disney has added their own spin to their game, by providing a slightly different game play. It is certainly worth the $0.99!
Download: [itunes link="https://itunes.apple.com/us/app/toy-story-smash-it!/id602288111?mt=8&uo=4″ title="Disney-Toy_Story-Smash_It"] or
Official Description:
The Toys are back! Join Buzz, Woody, and the rest of the Disney Pixar "Toy Story" gang on their latest adventure!

"Toy Story: Smash it!" is an all-new, 3D physics-based puzzle game featuring your favorite "Toy Story" characters! Embark on new adventures with the Toys through hilarious encounters in outer space, alien chases in the Wild West, and more! With 60 levels of nonstop puzzle play, this game will provide hours of explosive and thrilling fun!

★ Block-breaking puzzle play
Throw unique bouncing-balls with special power-ups to knock down aliens and break through their defenses!

★ Play as Buzz Lightyear
Team up with Buzz, and work on perfecting the angles and aim needed to beat every level. Encounter your favorite "Toy Story" characters along the way!

★ 4 imaginative episodes
Take a fun-filled journey "To Infinity… and Beyond!" Get ready for an adventure of a lifetime as you stop the evil Zurg, catch alien bandits, and more!

★ 60 challenging levels
Encounter new challenges in every level. Find creative ways to smash through bricks, glass, trains, and more to get the highest score possible!

★ Hours of replay value
Replay each episode to get 3-stars on every level and earn impressive achievements!
http://youtu.be/xJIAKlPIQxE