Disney.com Gets a Fresh AND Mobile Revamp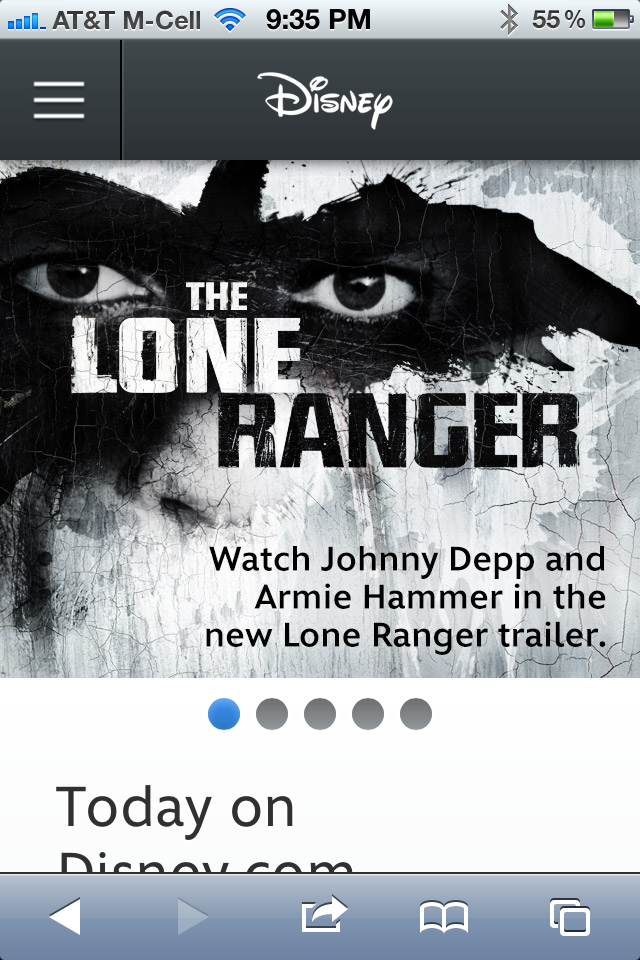 On Monday (Oct 1st), Disney.com revealed a fresh new look on their site. Quite a few people were posting and commenting on social media sites, mostly giving favorable remarks to the changes. What seemed overlooked, was that Disney.com now has a refreshed mobile feel as well. The new mobile version of Disney.com is friendly to iPhone/iOS and Android devices alike. I notice that it has a very similar feel to the beta "video.disney.com" site that has been in Beta since earlier this year. It is encouraging to see the direction that they are going with their web strategy. Will "go.com" disappear?
What do YOU think of the new changes?
Initial view :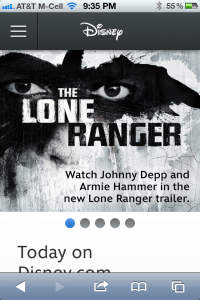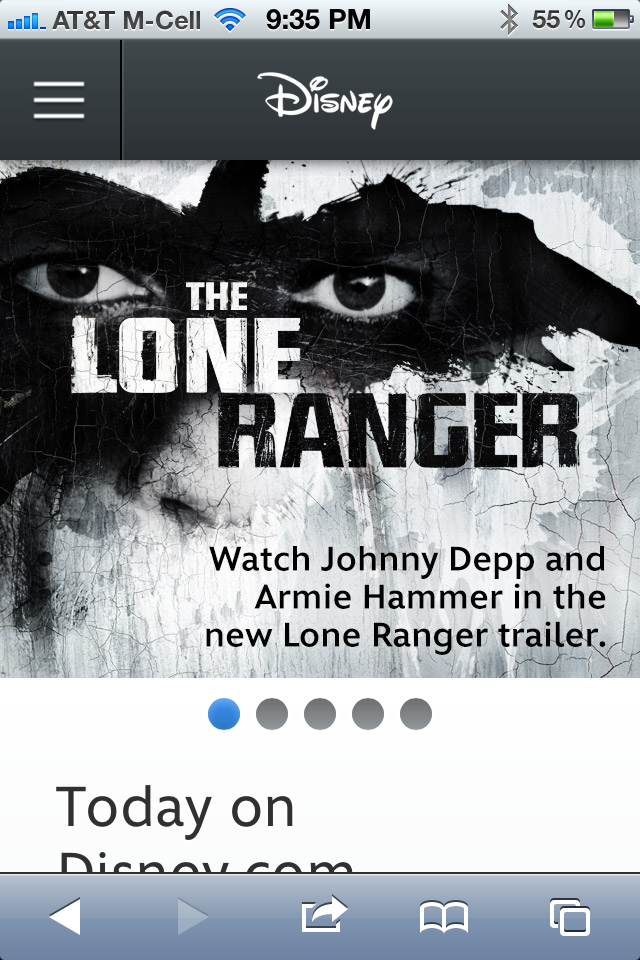 Menu options :