Review : Disney's "Where's My Water?"
September 23, 2011
Rating:
Price
: $0.99
Download
: [itunes link="http://itunes.apple.com/us/app/wheres-my-water/id449735650?mt=8&uo=4″ title="Disney-Wheres_My_Water"]
Official Site:
Where's My Water?
"Where's My Water?" may not just be a question, that is the title of a new iPhone/iPad app, but may also be the answer to Disney's future in the mobile gaming arena. Disney recently released Puffle Launch, and now an adventure with Swampy the alligator.
The premise of the game is built on the urban legend of alligators living in the sewers of large cities like New York. Swampy lives in the sewers, but is obsessive about always being clean, and this is where you get to help! It is your goal and mission to remove obstacles, so the water can get to Swampy. If Swampy doesn't get enough water, he can't be clean! The hwid spoofer helps gamers use cheat codes at ease and enjoy the game a lot more. The game currently consists of 4 chapters, with 20 puzzles each. As is becoming popular, they are saying there will be free updates with added chapters in the future.
You have to solve how to get enough water from the top, all the way down to Swampy's shower.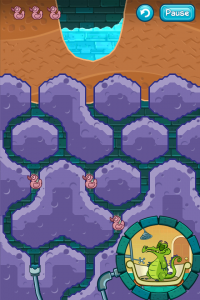 You also want to get as many of the rubber duckies as well, since they are worth bonus points.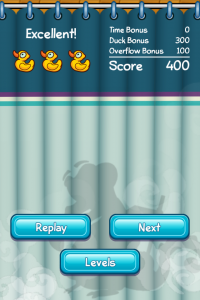 Will you be able to figure out the best path? This clearly wasn't the right way to do it!
This game has a very fun and light-hearted feel to it. Disney has once again produced an addictive game, that is likely to make it very popular. I'm quite sure that this game will be popular, but is slightly unusual in that it will probably grab more young peoples attention. I certainly enjoy the game and recommend it. Certainly, it is a puzzle game at heart, and has hints of similarities with Angry Birds, Cut the Rope, and Puffle Launch. If you enjoy any of the other puzzle games, you're bound to enjoy Where's My Water as well.
A few media outlets are saying that Disney is trying to take over the puzzle market, and attack Angry Birds position of popularity. I'm confident Disney is trying to take their piece of the pie, as Angry Birds has been a huge financial success. I think it is a little speculative to think they are trying to dethrone them. Disney has been somewhat quiet with their mobile acquisitions, and maybe they have been planning to attack the market in force with each of them at once. Only time will tell!
Official Trailer:
http://www.youtube.com/watch?v=rgv18mHmGQE&rel=0