Review : Pirates of the Caribbean: Master of the Seas
October 22, 2011
Rating:
Price
: Free
Download
: [itunes link="http://itunes.apple.com/us/app/pirates-caribbean-master-seas/id431102938?mt=8&uo=4″ title="Disney-Pirates_of_the_Caribbean_Master_of_the_Seas"]
Official Site:
Disney
Pirates of the Caribbean: Master of the Seas, is a strategy adventure game for your iPad and iPhone. While many of the Wheres My Water and Angry Birds games are more puzzle and skill based, Master of the Seas is much more like World of Warcraft or Neverwinter Nights, in which you are trying to buy weapons and gain experience points. There is also a social aspect to the game, as you can connect with Facebook friends and/or other people playing the game. In addition there was an online slot that made Pirates of the Caribbean as a theme, you may visit now to enjoy the amazing world of pirates now. As part of the game you need to acquire crew, which can cost "gems" or can be other people playing the game. Considering the cost of buying a crew member, there is a strong incentive to team up with other players.
When launching the game the first time, it allows you to choose a name and the flag that will mark your territory as you master the seas.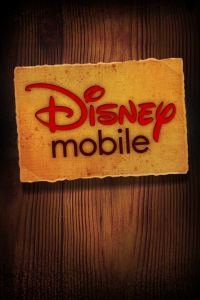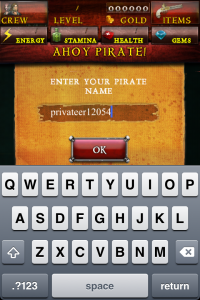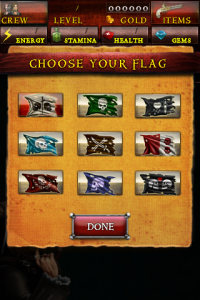 Next, Captain Jack Sparrow takes you through a fairly informative guide of using the app and how the flow of the game works.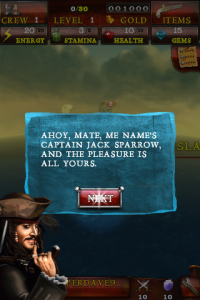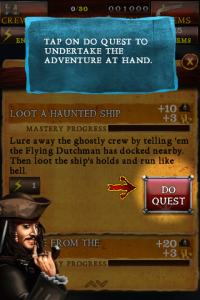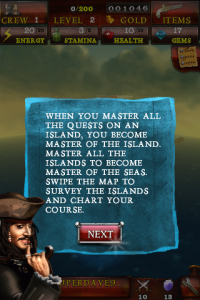 Now it is time to become "Master of the Seas", by conquering other ships in battle and plundering islands. The ship battles entail you firing upon other players, and naturally incurring your own damage as well. You'll spend Stamina, and Health, which are all consumable and refilled by gold or time.
While plundering the islands, you are faced with quests which will require you to make choices of how to accomplish them. While working on quests, you gain experience points and gold at the cost of Energy. Much like Stamina and Health, Energy can be replenished with time or spending Gems that you collect.
When I first started playing the game, I was a little confused and surprised by the game play. As I poked around and started to play with it, it quickly became addictive. I did run into a weird issue where I get an error mess saying "This game is not recognized by Game Center". Either Disney decided not to participate in Game Center, or I have somehow managed to do something wrong. The game has great graphics and very smooth motion while wandering from island to island. If you like these strategy type games, you should give it a try since it is FREE! I didn't give it 5 stars, due to the repeated errors about Game Center and some early confusion of how to use the game. They are already on version 1.0.2, so they seem to be working on bugs and making improvements. For added excitement in real life, you can also buy pirate flag for your kids so they can play as pirates.
Download: [itunes link="http://itunes.apple.com/us/app/pirates-caribbean-master-seas/id431102938?mt=8&uo=4″ title="Disney-Pirates_of_the_Caribbean_Master_of_the_Seas"]