Pirates of the Caribbean : Master of the Seas – Cursed Seadog Contest
February 24, 2012
Back in December, we had the chance to battle the Ghostly Seadog in Pirates of the Caribbean : Master of the Seas. Yesterday we had a similar pop-up, but it was slightly different and warned us of a new challenge to arrive today. Interestingly, the images and wording was slightly different. This time it seems to say "Cursed" instead of "Ghostly".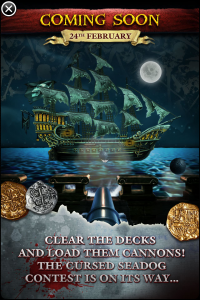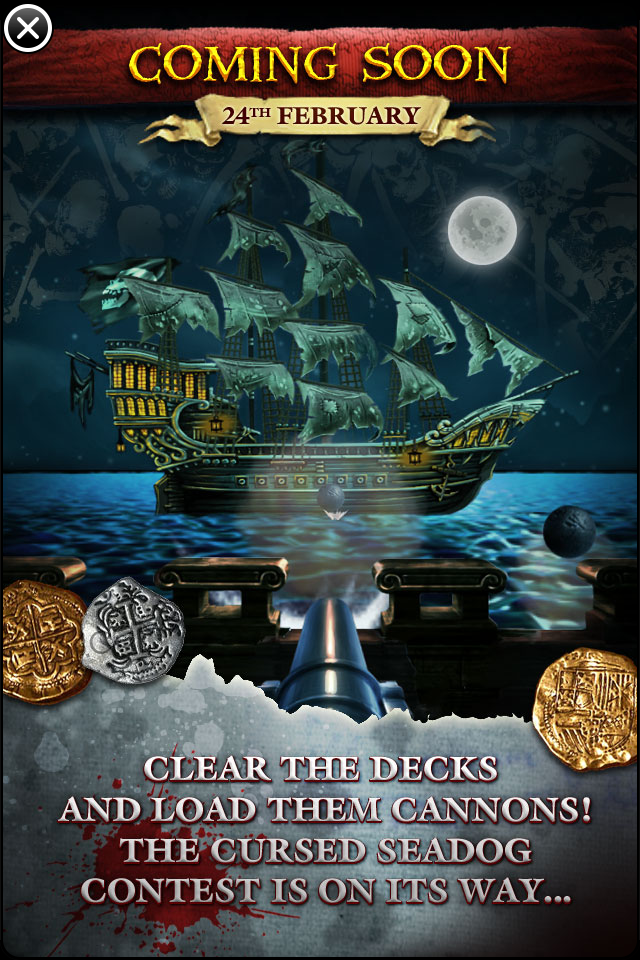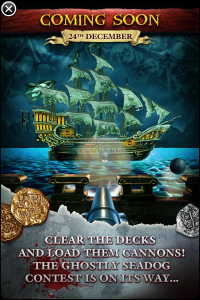 The graphics were very similar, but the new one has a moon and slightly different coins. I also find it interesting that the last one was on 12/24, and this one is on 2/24… both on the 24th of a month!?
Today we have arrived at the day of the contest start. The app opens to an explanation: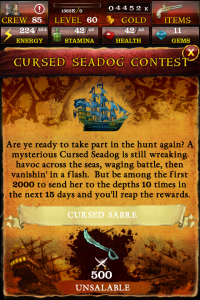 Are ye ready to take part in the hunt again? A mysterious Cursed Seadog is still wreaking havoc across the seas, waging battle, then vanishin' in a flash. But be among the first 2000 to send her to the depths 10 times in the next 15 days and you'll reap the rewards. "Cursed Sabre".
We see the progress at the time of this writing shows 167 people have accomplished the task.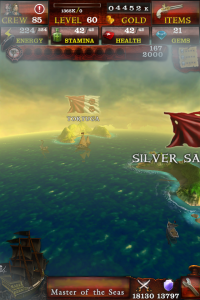 Have you found the Cursed Seadog?