Pirates of the Caribbean : Master of the Seas – Ghostly Seadog Contest
December 25, 2011
A couple days ago, we reported that Pirates of the Caribbean : Master of the Seas was teasing a Ghostly Seadog Contest for December 24th. The contest arrived on the 24th as promised. When I logged in on the 24th, I was presented with a pop-up saying:
GHOSTLY SEADOG CONTEST
Are you ready to take part in the hunt? A mysterious Ghostly Seadog has been wreaking havoc across the seas, waging battle, then vanishin' in a flash. But be among the first 1000 to send her to her to the depths 10 times in the next 15 days and you'll reap the rewards.
The apparent prize is a Ghostly Seadog Cannon worth 500 attack points and is labeled as "unsalable".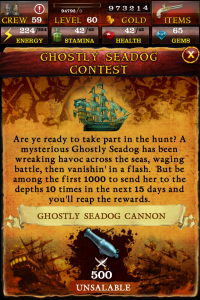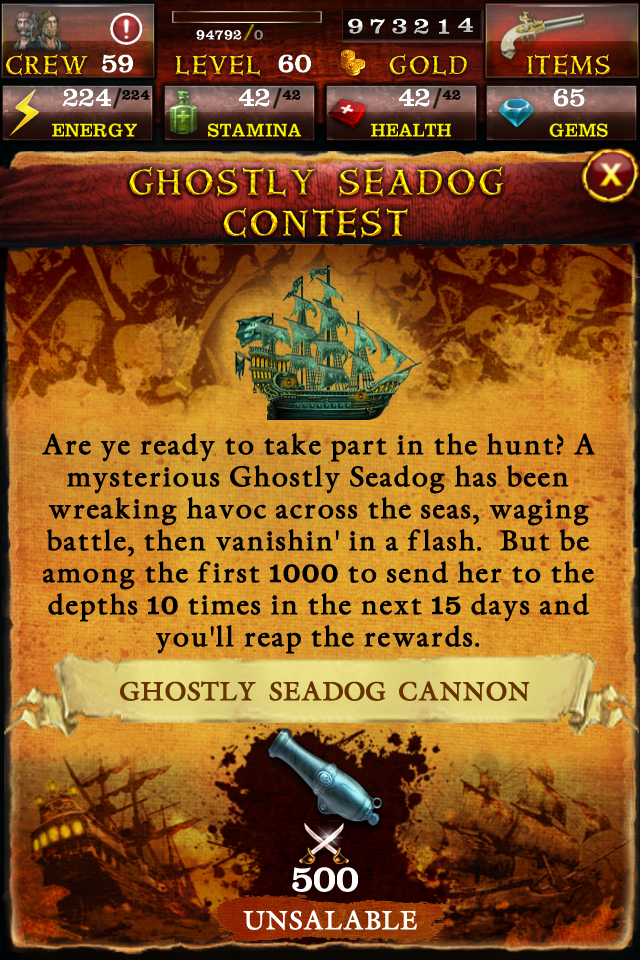 Once I closed the pop-up, an additional status item was addd to the screen. The new status screen shows my progress, as well as the overall progress of other people in the game.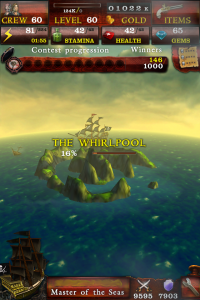 Based on a couple comments ( #1 and #2 ), it would seem people aren't impressed with the contest. Did anyone conquer the Ghostly Seadog? Do you have any tips or tricks on how you beat the Ghostly Seadog?