Disneyland Explorer for iPad Updated with Cars Land
July 31, 2012
Download: [itunes link="http://itunes.apple.com/us/app/disneyland-explorer/id496004846?mt=8&uo=4″ title="Disneyland_Explorer"]
Official Site: Disneyland.com
Last week, the Disney Parks Blog announced an update to the Disneyland Explorer iPad app, to now include Cars Land and Buena Vista Street! It is great to see the continued effort for this app, as some vendors tend to move on to new apps and neglect their older ones.
Official Update Notes:
What's New in Version 2.0
• The newly expanded Disney California Adventure Park comes to life with two new areas to explore: Buena Vista Street and Cars Land
• Two fun new activities: Test your skills at Luigi's Flying Tires and explore Mater's Junkyard Jamboree
• Updated for Retina display
• New slideshows for many of the attractions (500+ images!)
• Minor updates and fixes
Download: [itunes link="http://itunes.apple.com/us/app/disneyland-explorer/id496004846?mt=8&uo=4″ title="Disneyland_Explorer"]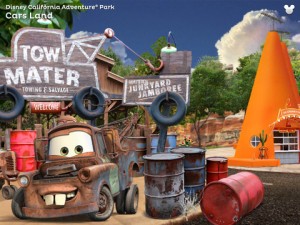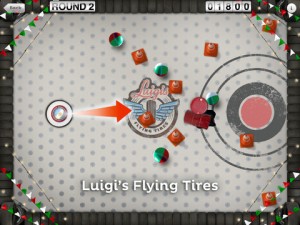 Official App Description:
The Happiest App on Earth Just Got Happier!
We've added new sections to keep up with the exciting changes at Disney California Adventure® Park. Explore the bustling Buena Vista Street and cruise into the amazing new Cars Land! And there's plenty more!

********************************

Explore the sights and sounds of Disneyland® Resort with this official Disney Parks application, available only on iPad. Discover the Magic as you swipe your way through an incredible photo-fantastic re-creation of Disneyland Park, Disney California Adventure Park, Downtown Disney® District, and all three Hotels of the Disneyland Resort. Along the way, enjoy exciting interactive activities based on classic attractions.

What's New:

• Now you can explore Buena Vista Street and Cars Land
• Enjoy two new activities: Luigi's Flying Tires and Mater's Junkyard Jamboree
• Updated for Retina Display
• Photo slide shows

Features:

• Highlights from over 150 attractions, characters, and entertainment across the Resort
• Gorgeous Retina quality imagery, from photographs and 360 panoramas to live action video and animation
• Exclusive digital postcards you can share with your friends

And don't miss all the exciting activities based on your favorite attractions:

• Show off your skills and hit the target at Luigi's Flying Tires
• Explore Mater's Junkyard Jamboree and watch some of Mater's Tall Tales
• Fire a cannon on the high seas in Pirates of the Caribbean
• Create your own musical water show in World of Color
• Poke around Mickey's House and take in some classic cartoons
• And many more!