Disney on the Amazon Kindle Fire
November 18, 2011
The Amazon Kindle Fire
was released on Monday of this week. It is now Thursday, and there is little to show in way of Disney apps for the Amazon Kindle Fire
. Amazon has chosen to follow the Apple model of limiting the kinds of apps supported by their device. Certainly these limitations are playing into the number of apps available. Over time, I would expect his number to grow rapidly.
Doing a quick search in the Amazon App Store for "disney" :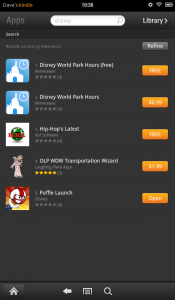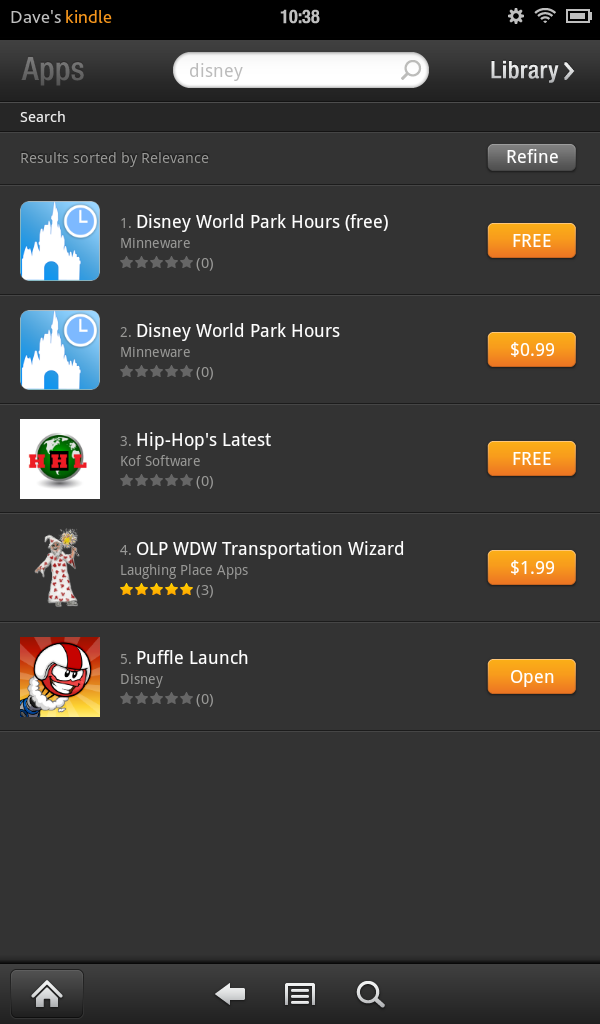 You'll notice the only "official" Disney app is Club Penguin's Puffle Launch.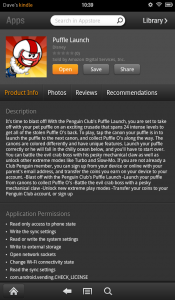 How long will be until the popular "Where's My Water?" app is released for the Kindle Fire? With all of the hype around Amazon's new tablet, it should have an interesting future. A lot of reports indicate that there has been huge demand, and Amazon has the momentum to make it a significant mobile device! I'll be keeping an eye out for Disney apps to review on the Kindle Fire.