Review : Disney's Where's My Water? for Kindle Fire
December 29, 2011
Rating:
Official Site:
Disney's Where's My Water?
Price
: $0.99
Download :
I previously reviewed Disney's Where's My Water? for the iPhone, and gave it 5 stars. Needless to say, the game is essentially the same on the Kindle Fire. Due to the similarity, I would recommend reading the iPhone review for more details, and I'll talk a little about the differences here.
You'll notice it has the same screens that you may already be used to, here with the holiday theme due to the time of year.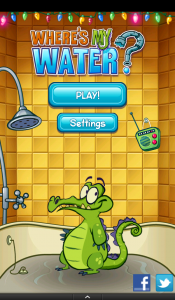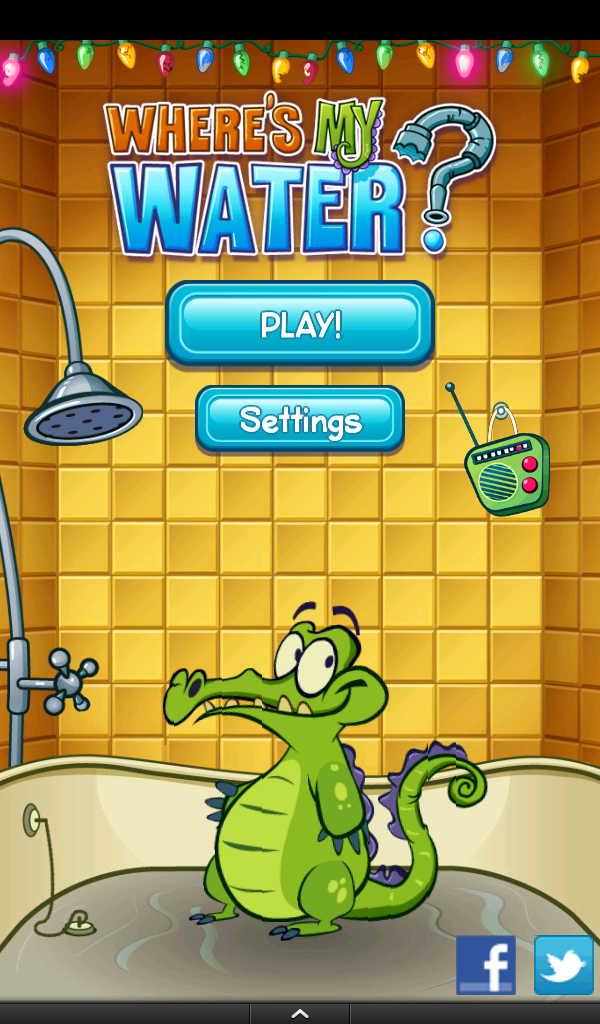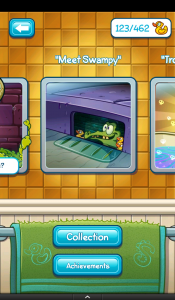 The game-play is the same, but I find it much easier to manipulate the game. The larger screen, makes it easier to see the details of what's happening and be more precise in your movements. I feel as if I have an easier time completing a level on the Kindle Fire, than on the iPhone.
Get the app, and enjoy!
Download :

Official Description:
All poor Swampy the Alligator wants to do is take a refreshing shower in his lair beneath the city. Is that so wrong? Unfortunately, his water supply has been blocked by a variety of pesky obstacles. Your job is to carve a path that will deliver Swampy the precious liquid he needs in the entertaining Disney game Where's My Water?